The miraculous effects of pink clay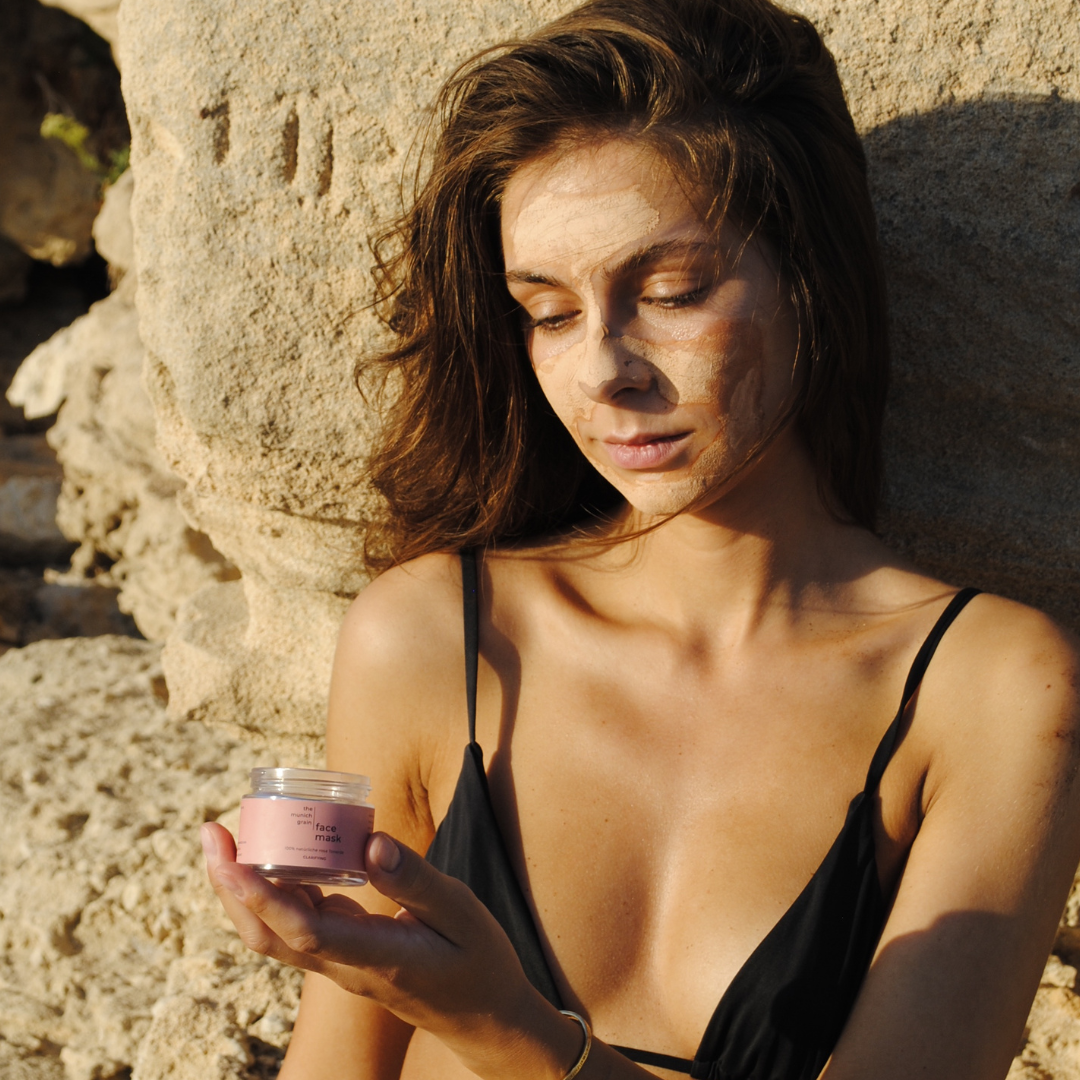 Why pink clay?
Pink clay is a gentle yet effective form of clay that has been specially developed for your skin care. It is obtained from clay minerals and contains valuable trace elements such as iron oxide and silicon dioxide. These natural ingredients help improve your skin health by absorbing excess oil, clearing pores, and tightening your skin.
Benefits of the pink clay mask:
Deep cleansing : The pink clay mask is known for its ability to penetrate deep into your pores and effectively remove dirt, sebum and other impurities. This deep cleansing will rid your skin of impurities and leave it feeling refreshed and revitalized.
Detoxification : The mask also has detoxifying properties that help remove harmful toxins from your skin. By eliminating toxins, your skin is cleansed from the inside out and radiates a healthy glow.
Balancing Skin : Pink clay has the ability to absorb excess oil without compromising your skin's natural moisture. This regulates sebum production, which leads to a balanced complexion. The mask is therefore particularly suitable for people with oily or combination skin.
Firming effect : The clay minerals in pink clay promote firming of your skin and improve elasticity. Regular use of the mask can help reduce the appearance of fine lines and wrinkles and make your skin appear more youthful.
Application and integration into your skin care routine
The pink clay mask can easily be integrated into your existing skin care routine. Here is a step-by-step guide on how to use it:
Cleanse your face thoroughly to remove all impurities.
Apply a generous layer of the pink clay mask to your face and neck, avoiding the eye and mouth area.
Leave the mask on for 10-15 minutes, or as directed on the packaging.
Rinse off the mask with lukewarm water and pat your face dry.
Then use a few drops of the face oil.
Tip: For extra care, especially in winter, you can mix a few drops of the face oil into the mask.
Conclusion:
The pink clay mask is a true beauty secret tip for your radiant and healthy skin. Their deep cleansing, detoxifying and firming properties make them an essential part of your skin care routine. Try this natural mask and experience the impressive results for yourself! Visit our shop to purchase the pink clay mask and treat your skin to a pampering wellness moment! Also available in a set with the Face Oil.